Uit cijfers van CoMensha blijkt dat er per jaar ongeveer 200 tot 300 meisjes slachtoffer worden van loverboys. Waarschijnlijk ligt dit aantal nog hoger, maar zijn die meisjes niet in beeld bij politie en/of jeugdinstanties. Om aandacht te vragen voor de gevaren van loverboys, maakte agent Dwight een rapnummer met bijbehorende clip. Hiermee wil de Utrechtse politieman bewustzijn creëren bij ouders, meisjes, familieleden en scholen. Dit alles om te voorkomen, dat meiden in de handen van een loverboy vallen.
[aesop_video align="center" src="youtube" id="qGEgLUsiQu0″ disable_for_mobile="on" loop="on" autoplay="on" controls="on" viewstart="on" viewend="on" revealfx="off" overlay_revealfx="off"]
Agent Dwight
Dwight van van de Vijver is al meer dan 14 jaar in dienst bij de politie. Als wijkagent in de Utrechtse buurt Kanaleneiland, zag hij regelmatig zaken die hem niet loslieten. Zo ook een lege kelderbox met op de grond een vieze matras, met daarop lege condoom verpakkingen. In die kelderbox moest een jong meisje werken voor haar loverboy. Of de keer dat hij twee jonge meiden van 19 jaar uit het loverboy circuit wilde halen, maar geen enkele hulporganisatie onderdak en/of hulp aan die meiden kon of wou bieden. De enige plek voor die meiden was de daklozenopvang. Niet bepaald een veilige haven. Om aandacht te krijgen voor dit probleem besloot Dwight een nummer te maken. Voor agent Dwight is dit niet de eerste keer dat hij al rappend een maatschappelijk probleem onder de aandacht brengt. In 2016 werd de Utrechtse wijkagent in een klap bekend met zijn nummer Samen tegen etnisch profileren.
Wat zijn loverboys
Loverboys zijn mannen/jongens die proberen meisjes de prostitutie in te lokken. Dit doen zij door ervoor te zorgen dat het meisje verliefd op hen wordt. Een loverboy overlaad het meisje met cadeautjes, aandacht en liefde. Op die manier wil hij laten zien dat hij van haar houdt en wil hij haar vertrouwen winnen. Net zo lang, tot het meisje afhankelijk van hem is en alles voor hem zou willen doen. Vaak wordt een meisje een schuldgevoel aangepraat, waardoor ze eerder in zal gaan op de eisen van de loverboy. Ook wordt het meisje vaak geïsoleerd van haar familie, vrienden en andere belangrijke personen. Op die manier is ze makkelijker te manipuleren. De loverboy zal proberen om het meisje zover te krijgen dat ze seks heeft met zijn vrienden en onbekende mannen tegen betaling om uiteindelijke in de (illegale) prostitutie te belanden.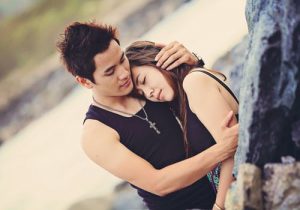 Hoe herken je een loverboy?
Loverboys zoeken vaak naar meisjes in uitgaansgelegenheden, op schoolpleinen en op het internet. Wanneer een meisje (kind) via internet benaderd wordt, met de intenties om tot seksueel contact te komen, spreken we van grooming. Een loverboy ziet er vaak goed uit. Hij weet zich goed te kleden en heeft vaak een mooie scooter of auto, waarmee hij indruk wil maken om het meisje. Loverboys hebben vaak veel (contant)geld en dure spullen. Ook geven zij vaak dure cadeaus aan een meisje. Hoewel iedere loverboy zijn eigen tactiek heeft, zien we vaak dat ze allemaal een vlotte babbel hebben. Ze weten snel het vertrouwen van een meisje te winnen door een luisterend oor te bieden. Zelf is de jongen vaak erg vaag over zijn eigen leven. Ook verteld hij vaak leugens. Veel loverboys proberen te stoken in de relaties die het meisje heeft met haar ouders, vrienden en andere belangrijke personen. Een loverboy spreekt vaak heel lovend over het meisje en geeft haar veel complimenten. Dit gedrag veranderd op den duur in denigrerend gedrag, waarbij de loverboy het meisje probeert een minderwaardig gevoel te geven. Veel loverboys vragen meisjes dingen te doen zoals leningen aangaan, telefoon abonnementen op eigen naam af te sluiten etc.
Signalen van een slachtoffer
Het is erg moeilijk om een slachtoffer van een loverboy te herkennen. Dit omdat het meisje er zeer waarschijnlijk niet open over zal spreken. Het slachtoffer leidt vaak een dubbelleven en kan dezelfde symptomen vertonen die we ook toekennen aan puberaal gedrag. De site stoploverboys.nu heeft een lijst samengesteld met mogelijke signalen. Signalen van een meisje die slachtoffer is geworden van een loverboy, kunnen zijn;
Plotselinge (extreme) verandering van het uiterlijk
Sporen van geweld
Beïnvloedbaar
Depressief
Liegen en bedriegen
Schoolverzuim
Isoleert zich
Meerdere telefoons
Etc.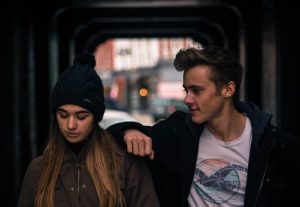 Je kind in handen van een loverboy?
Wanneer je kind in handen is van een loverboy dan is dit een enorme shock voor de hele familie. Naast de shock heeft het vaak ook een grote impact op de familie, zowel emotioneel als financieel. Wanneer jouw dochter minderjarig is en voor haar loverboy schulden maakt en/of telefoonabonnementen afsluit, dan ben jij als ouder verantwoordelijk voor die schuld. Het kan zijn dat je als ouder hierdoor grote financiële problemen krijgt. De psychologische problemen zijn vaak ook van grote aard. We zien vaak dat het totale gezin ontwricht en dat er vaak sprake is van angst en een posttraumatische stress stoornis bij meerdere familieleden. Toch is het belangrijk voor je dochter, om er in deze periode voor haar te zijn. Of ze nu in de beginfase is met het contact met een loverboy of dat ze vast zit in zijn web en in de prostitutie is beland, zorg dat de deur altijd voor haar openstaat. Schakel hulp in van professionals. Dit kan politie zijn en/of een jeugdzorg instantie. Natuurlijk kun je ook altijd contact opnemen met de school van jouw dochter.
Wil je contact maken met je kind wanneer er vermoedens zijn van een loverboy neem dan de volgende punten in acht;
Maak geen verwijten naar je dochter
Houdt rekening met wisselende gevoelens, beslissingen en uitingen van emoties
Kraak de loverboy nooit af
Toon respect, ook al keur je af wat ze heeft gedaan
Toon geduld en geef je dochter de ruimte
Beloof niets dat je niet waar kan maken
Accepteer wanneer ze niet wil praten
Probeer dichtbij te blijven en nabijheid te bieden
Laat je niet afschrikken door leugen en manipulatief gedrag
Lovergirls
In dit artikel spreken we van loverboys, maar ook heel vaak zijn het meisjes die andere meisjes de prostitutie inpraten. Deze meisjes noemen we lovergirls. Zij gebruiken dezelfde tactieken als de loverboys, maar in plaats van verliefdheid gebruiken zij vriendschap. Veel lovergirls zijn zelf ook in handen van een loverboy
Praktische tips
Heb je een vermoeden dat je dochter in handen is van een loverboy? Neem contact op met politie, school en/of hulpverleners
Kraak de loverboy niet af in het bijzijn van je dochter. Zij zal het altijd voor hem opnemen
Houdt de deur open voor je kind, toon liefde en benoem dat je haar vertrouwd. De loverboy zal er alles aan doen om de relatie tussen jou en je kind kapot te maken
Besteed in de opvoeding van je kind aandacht aan seksuele opvoeding. Kinderen die van jongs af aan al leren wat seksualiteit is en dat zij daarin grenzen kunnen aangeven, zijn minder vatbaar voor de invloed van een loverboy. Wil je hierover mee lezen? Lees dan eens dit artikel op Mamazijn.nl
Verdiep je in het onderwerp loverboys
Mocht je na het lezen van dit artikel vragen hebben, dan staan onze pedagogen voor je klaar. Je kunt eventuele vragen en/of opmerkingen mailen naar info@mamazijn.nl. Ook hebben we een aantal handige sites voor je verzameld met betrekking tot het onderwerp loverboys.
www.politie.nl
www.stoploverboys.nu
www.slachtofferhulp.nl